About Us
FOR MORE THAN 30 YEARS WE ARE LEADING THE WAY…..
Our story goes back to 1989 when H.Hercules Sports Ltd was founded as a small trophy shop in the city centre of Limassol, Cyprus. Characteristics such as consistency, hard work and vision let us evolve to what we consider ourselves today: A modern and a 360° organization offering a wide variety of products where you can buy them personalized or not, creating innovative services and solutions for both organizations and individuals. Our vision is to offer you the option to choose and create.
We currently run 3 customer service and business centers Hercules Cyprus, Hercules Hellas, Hercules International serving clients in Cyprus, Greece and the world. Our supply chain consists of multiple associates in 3 continents. Our printing facility currently supports 19 printing methods to personalize your products.

We are committed to offer great value products to our customers. This is achieved only by applying regulations during the manufacturing processes of our products, ensuring their quality through our departments and through official independent entities.
Respecting and caring the environment is necessary and a priority for us. We are buying and manufacturing products preferable with respectful materials and techniques with the environment. We are improving our ecological practices continuously.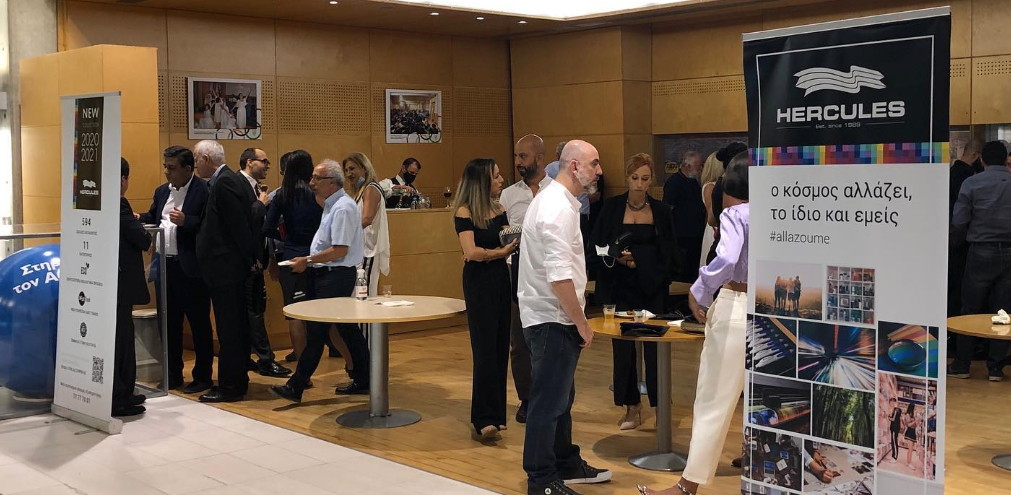 We are giving back the society and supporting numerous organizations and events every year, focusing sports and health. We are proud sponsors of Cyprus sportscasters union and the most major sport competition of our hometown Lemesia. Moreover we are employing people with special capabilities in order to help them integrate to the society.